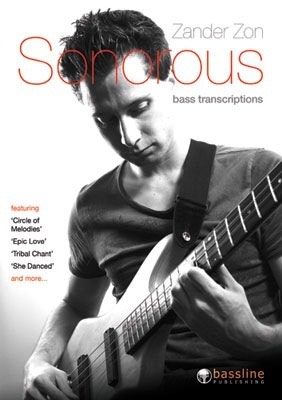 My tab book is available worldwide from Bassline Publishing!
In addition to tabs and sheet music for all of my compositions on Sonorous, the book contains performance notes, a discussion of the compositions and advice on bass set-up.
You may be wondering if you can use regular strings with the tabs: the answer is yes, you can.  Our tunings wouldn't be exactly the same, but the *intervals between strings would be* and that's all that matters for using the tabs.  I've provided you with this information below but I'd recommend downloading it at Bassline Publishing in Free Stuff (the text is clearer).
___________________________________________
Solo Arrangements for Electric Bass
This fantastic book contains an interview of mine, as well as tabs for my composition 'I, Resolute'.  I was really honored to be included in a book that includes the full history of the solo bass genre!  Check it out to see what else is inside!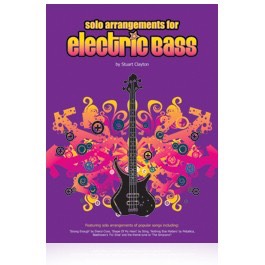 ___________________________________________
Free tabs for my arrangements of Led Zeppelin's 'Stairway to Heaven' and Eric Clapton's 'Tears in Heaven' are now available in Free Stuff at Bassline Publishing.