I love arranging music for solo bass.  Part of it is the fact that I am passionate about the particular songs I've covered, and part of it is that I thought it would be really cool for solo bass versions of these tunes to exist!  With most of the below songs, you can find solo arrangements on piano and guitar, so why not bass as well?!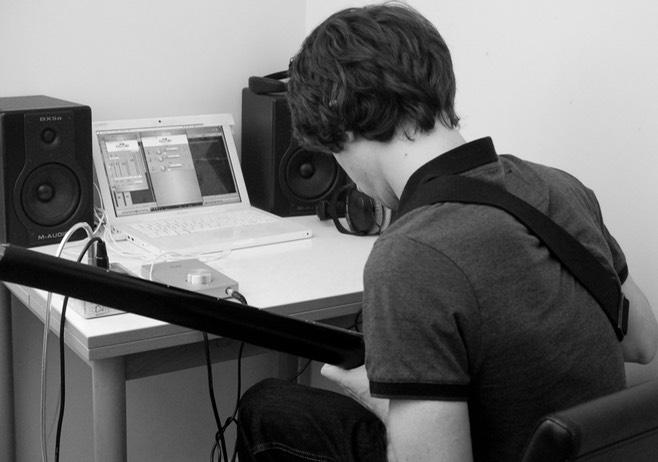 There is actually a good amount of creativity/problem solving required when arranging for solo bass.  I don't think it's as far removed from composing as people might think.  With the piano, maybe it's a bit more straightforward, if I may say so.  However, on a four string instrument, playing harmony, melody and rhythm simultaneously makes 'thinking outside of the box' a necessity when coming up with arrangements.  Additionally, you need to consider different ways of incorporating various textures and tones to make it more interesting for the listener.  And this is something I really like: the challenge of being able to play a well loved piece of music on the bass, and to make it enjoyable for the listeners.  
Below are some of the pieces I've arranged for solo bass performance, all of which can be viewed on YouTube.  Check out some of my playlists on YouTube to see what I've recently worked on.  
Thanks for listening!
___________________________________________
'Star Wars Medley' (music composed by John Williams)
'Interstellar Medley' (music composed by Hans Zimmer)
'Someone Like You' by Adele
'Radioactive' by Imagine Dragons
'Steven Spielberg Movie Medley' (music composed by John Williams)
'Mr Brightside' by The Killers
'Lord of the Rings' medley by Howard Shore
'Hurt' by Nine Inch Nails
'Numb' by Linkin Park
'Canon in D' by Pachelbel
'Scary Monsters and Nice Sprites' by Skrillex
'Let it Go' (Frozen soundtrack - K. Lopez & R. Lopez)
'Stairway to Heaven' by Led Zeppelin
'Braveheart' Theme by James Horner
'Hallelujah' by Leonard Cohen (two versions up on YouTube)
'The Unforgiven' by Metallica
'Yesterday' by The Beatles
'Let it Be' by The Beatles
'Tears in Heaven' by Eric Clapton
'Wonderful Tonight' by Eric Clapton
'Swan Lake' by Tchaikovsky
'Prelude from Cello Suite 1' by Bach
'Walking in the Air' by Howard Blake
'The Titanic Theme' by James Horner
'Somebody That I Used To Know' by Gotye
'Heaven' by Bryan Adams
'A Time for Us' by Nino Rota
'Memory' by Andrew Lloyd Webber 
'Indian Ink' by Chequerboard
'Moon River' by Henry Mancini
'Over the Rainbow' by Harold Arlen
'Scarborough Fair' by Simon and Garfunkel
'Silent Night' by Franz Xaver Gruber (newest version available on Zon Guitars' album, 'Holiday Rumblings')
'O Holy Night' by Adolphe Adam (only available on Zon Guitars' album, 'Holiday Rumblings')